In regards to the death of her husband Imran in Coronation Street, Toyah Habeeb lied in court.
Viewers saw Toyah confess to her sister Leanne Battersby and her ex-boyfriend Spider Nugent earlier this week that she had planned to kill Imran in their car crash.
In the hour-long episode that aired on Thursday, September 15, the pivotal moment occurred when Toyah was put on trial for killing her late husband.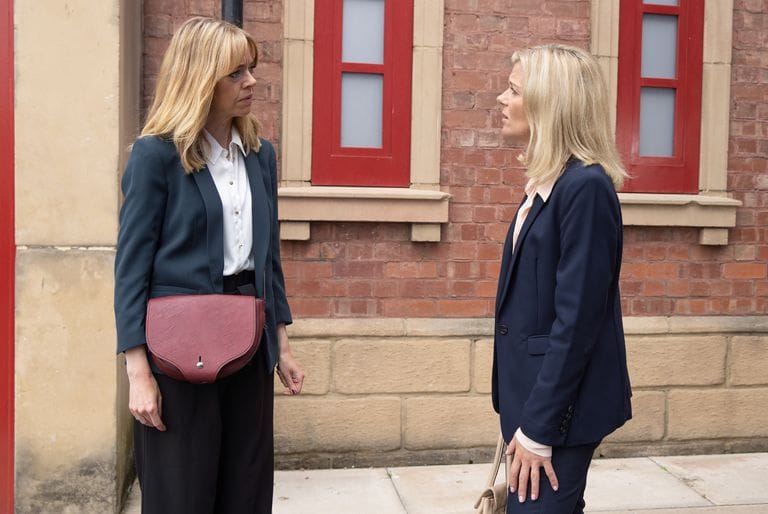 Leanne pleaded with Toyah not to implicate herself in her testimony as the prosecutor called her a murderer as the trial got off to a bad start.
Spider struggled with guilt over how to respond to Toyah's confession at the same time, especially because DS Swain was pressuring him for information.
Back in the courtroom, Saira Habeeb, the mother of Imran, told the jury that she had seen Toyah kissing Spider, which led her to believe that Toyah had killed Imran because they were having an illicit relationship.
Leanne found it difficult to make much of a defense, so Toyah ultimately made the decision that it was time for her to testify on her own behalf.
Toyah decided to tell the truth to the court, saying she learned about Imran's fabrications and confession only after the collision.
Toyah admitted to Leanne that now that the case was in the hands of a jury, she didn't care if she was convicted because she would have to live with killing Imran for the rest of her life.
Georgia Taylor recently admitted to Digital Spy that she is not 100% certain that Toyah is to blame for Imran's passing.
She told us, "I left thinking: 'I don't really know whether she did it or not.'" We didn't film that particular scene, so as more and more scripts came in, I kept saying, "I'm not entirely sure what happened in that moment."