Two Slater family members will return to the BBC soap next week, according to EastEnders.
Next week, two members of the Slater family will surprise Stacey Slater, and EastEnders is planning two returns to the soap opera.
After leaving Walford earlier this year due to mental health issues, Jean is back on television.
After experiencing a crisis following a bipolar disorder relapse, Jean decided to check herself into a hospital as she accepted the fact that she was ill.
After her stay in the hospital, Jean made the decision to take a break from Walford and informed her daughter Stacey that she would be staying with friends.
However, Stacey experiences a surprise the following week when she visits the campground with the kids, her ex Martin Fowler, and her new partner Kheerat Panesar for a vacation.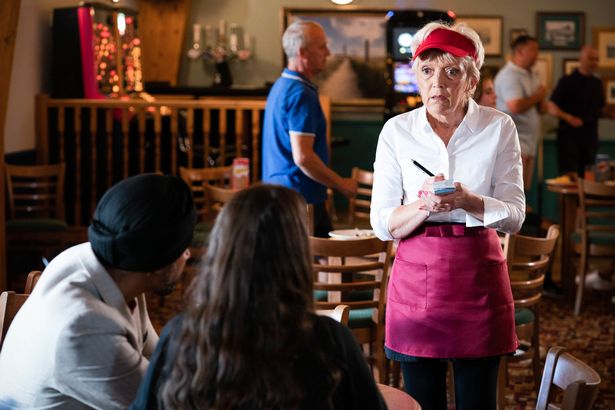 When she sees Jean working as a waitress, she realises she has been misled, but there is still more to come.
She becomes aware that she has been staying with Big Mo, another well-known figure, as she speaks with Jean.
The whole thing begins when Stacey and the group leave for dinner and discover Jean hiding from her daughter.
She flees, but Stacey eventually finds her because she needs an explanation.
Soon after, Jean clarifies everything and admits she has been residing with Mo.
Stacey wants to bring her mother back to Walford more than ever, but Jean is hesitant.
She admits that she is ashamed of what occurred the last time she visited and worries that people will talk negatively about her.
She promises Stacey she will never return to Walford because of the behaviour she displayed during her bipolar episode.
After Lily becomes upset, the two talk to her, and Martin soon says some heartfelt things. But will it be enough to bring Jean home?
Mo's own comeback is only brief, while it's not known if she too will head back to Albert Square.