In the Emmerdale episodes airing the following week, Liam confides in Bernice and ends up kissing her.
Dan and Harriet meet up in another location, and Noah makes a commitment to watch over Amelia.
Here are the upcoming seven major events.
Leyla thinks her marriage is broken
Following their couple's therapy, there is still tension between Liam and Leyla at home, and Priya becomes concerned whenever Leyla vents.
Leyla laments the fact that she has irreparably damaged her relationship with Liam.
Liam kisses Bernice
Bernice offers Liam a shoulder to cry on, so he too finds someone to vent to. But Liam kisses her when they start talking about their previous relationship.
Bernice implores Liam to confess to Leyla, but after they have a tender moment together at home, he finds it difficult to do so.
Leyla promises to fix their marriage as Liam struggles with telling Leyla.
Bernice makes a mistake
When Bernice notices Leyla crying, she assumes Liam told her about the kiss but she was misinformed.
Leyla can't believe what she's hearing as Bernice puts her foot in it by droning on about the kiss.
Harriet kisses Dan
Dan is perplexed when Harriet flirts with him and wonders if she really likes him after all the mixed signals and awkwardness between them.
Harriet gives Dan a kiss and, despite being unimpressed by the lack of sparks, talks to Faith before catching Dan off guard by committing to a relationship with him.
Amelia is furious
Amelia is saddened to think that Noah and her father's relationship has ended, but she soon turns angry after learning that Dan made Noah break up with her.
Dan is devastated when Amelia says she's moving out after it's the last straw for her.
Noah makes Amelia a promise
Noah assures Amelia that he will support her and be the father figure she and her child require. As the two share their first kiss, Amelia is moved.
Dan becomes angry with Noah when he sees them together, but his rage only drives Amelia deeper into Noah's arms. Dan realizes he has permanently ruined things with Amelia because their relationship is at an all-time low.
Faith and Eric have fun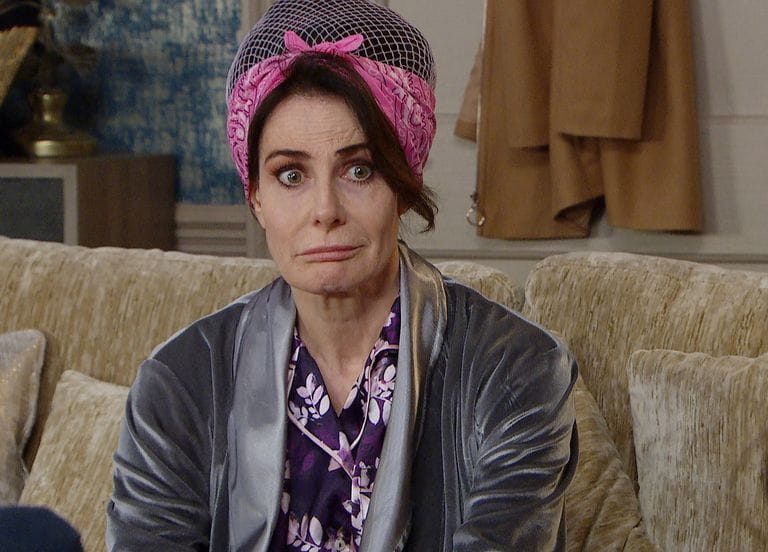 Faith spends a drunken afternoon with Eric and they drive back into the village in a stolen golf cart because she is determined to enjoy life as much as she can while she can.
Faith has a blast and is happy to be spending time with Eric while she still can.