Tony Mooney, a former Emmerdale actor, has been cast as Hollyoaks' newest wicked villager and is expected to wreak havoc on the Channel 4 soap.
Mooney, who has also made appearances in shows including Scott and Bailey and Coronation Street, is expected to make his village debut as early as next week.
The Sun claims that Glynis Barber's former EastEnders co-star Norma Crow is a friend of Tony's character Les the Embalmer, who is actually an embalmer.
Fans can still anticipate Tony's Les the Embalmer to play a big role in the convoluted criminal underworld controlled by Norma even though the newcomer won't be a long-term resident of "Oaks."
Earlier this year, Glynis Barber debuted on Hollyoaks as Norma, driving a hearse into the community and demanding to know who has been robbing her of her money.
In scenes that will be broadcast the following week, Norma switches her focus to Warren Fox and wonders if he has what it takes to betray Sienna Blake.
Warren decides to target Sienna after discovering a burner phone with accusatory messages. But Ste Hay accidentally saves her by noticing that the tea she's brewing has been drugged, foiling his ambitions.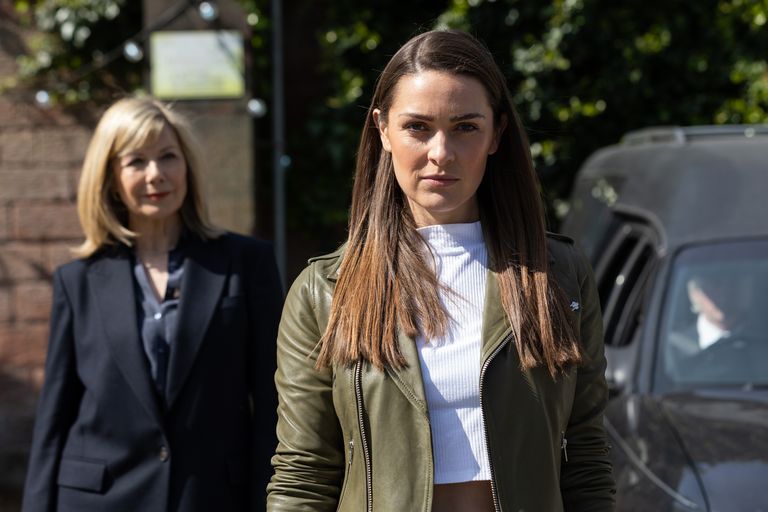 Warren and Sienna play happy families as they go on a family picnic as Sienna decides to keep her adversary close. In the meantime, Liberty Savage confronts Sienna about drugging Damon Kinsella and cautions her to be wary of Warren.
Les, Norma's hitman, places Senna in his sights after receiving a picture from her, but when Sienna unexpectedly goes offline, he accidentally targets Liberty.