On Emmerdale the following week, Faith's story comes to a tragic conclusion.
While Nate and Tracy succumb to temptation, Chas might come to regret her most recent trip with Al.
The complete list of 12 major events is provided here.
Al questions his future with Chas
After an altercation between Al and Aaron, Chas worries that her covert relationship is getting out of hand. Al questions Chas about whether their relationship will last in the future.
Al begins to fear that he has already lost Chas when he notices how cozy she appears to be with her family at The Woolpack. Chas makes an effort to reassure Al in private by expressing her desire to be with him.
Faith's family give her a surprise
A family vacation to the beach is something Faith is eagerly anticipating. Sadly, as her condition worsens, she eventually becomes too sick to travel. Faith is adamant that the other Dingles go without her.
Cain comes up with another solution to the problem and creates a covert scheme with his family. Faith quickly becomes overwhelmed as her family successfully recreates the seaside in Emmerdale, complete with sand and an ice cream truck.
Diane returns
Faith has a wonderful day with her friends and family, and the cherry on top is Diane's unexpected comeback. For the 50th anniversary of the show, Elizabeth Estensen is reprising her role as Diane.
Faith's excitement over Diane's return makes Chas and Rodney, who assisted in organizing her return, happy.
Faith is thrilled to spend this priceless time with her son dancing as her perfect day continues. Cain asks Faith to dance.
Faith dies
Faith assures Moira that she has no immediate plans to end her life, but in truth, she is already making preparations and beginning to say a few covert goodbyes.
Faith intends to leave on her own, but Cain unexpectedly shows up and is horrified to learn what his mother has done.
At the very end, Cain remains by Faith's side and is devastated to see her leave.
Chas is away when her family need her the most
Unaware of the distressing circumstances at home, Chas meets Al at a hotel. Al informs them that he has purchased a home for the two of them, enabling them to flee together.
Al puts Chas' phone on silent so that she can temporarily put her concerns about Faith aside. While still ignorant of the tragic circumstances involving Faith, Chas misses several calls from Paddy.
Nate and Tracy give into temptation
When Tracy observes Nate spending time with his new girlfriend Naomi, she experiences jealousy. She tells Vanessa that she has some relationship news to share with Nate, namely that she is now engaged to her partner Ollie.
It takes Tracy some time to decide when to tell Nate, but soon after, a charged exchange between them results in unexpected passion.
 Tracy admits her feelings for Nate
Nate and Tracy both feel bad about sharing a bed. Tracy becomes alarmed as Vanessa approaches the house and tells Nate to leave in only his boxer shorts through the back door.
As soon as Vanessa learns what has happened, she expresses disapproval when Tracy acknowledges that she still has feelings for Nate.
 Harriet's hopes over Will grow
Will regrets telling Harriet about his unrequited love for her. He tries to downplay the circumstance for Harriet, but they end up having another chemistry-filled exchange.
Harriet is now even more certain than before that Will still has feelings for her, and Dan soon begins to wonder what is really going on.
Kim also gets suspicious
Harriet makes the decision not to go to Will and Kim's upcoming nuptials. Will is informed of the news, and Kim is worried by his lack of response.
Will doesn't waste any time in confronting Harriet and pleading with her to change her mind.
Kim hears too much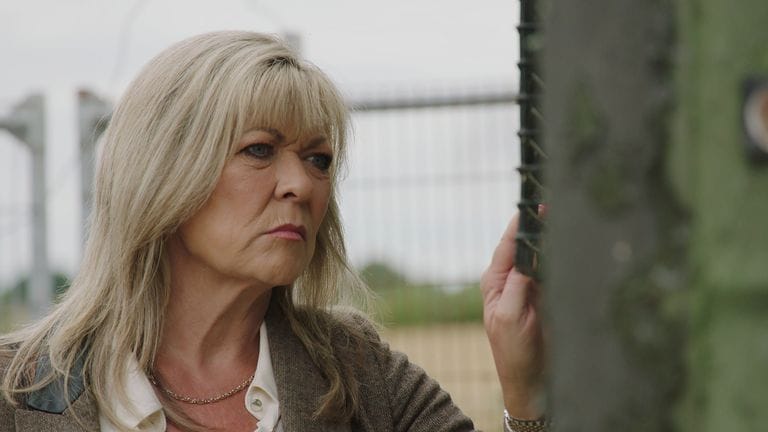 Kim sets out to find Will as her worries increase and finds him talking to Harriet at the scrapyard.
As Harriet makes another attempt to win Will back, she is unaware that Kim is listening in. What will Kim do about learning she has a love rival with the wedding only a day away?
 Charles's future is threatened by Nicola
When the Bishop accepts her fabrications that Charles has been abusing his position as the local vicar, Nicola is delighted.
Charles' position in the church is now in jeopardy, and Laurel reprimands Nicola for stirring up trouble while warning that the village might lose a genuinely good vicar. Will Nicola concede?
Liv and Vinny plan their future
Vinny and Liv speculate about the possibility of having children in the future.
The couple decides to start out by getting a pet dog in order to take things slowly.