Episode 7832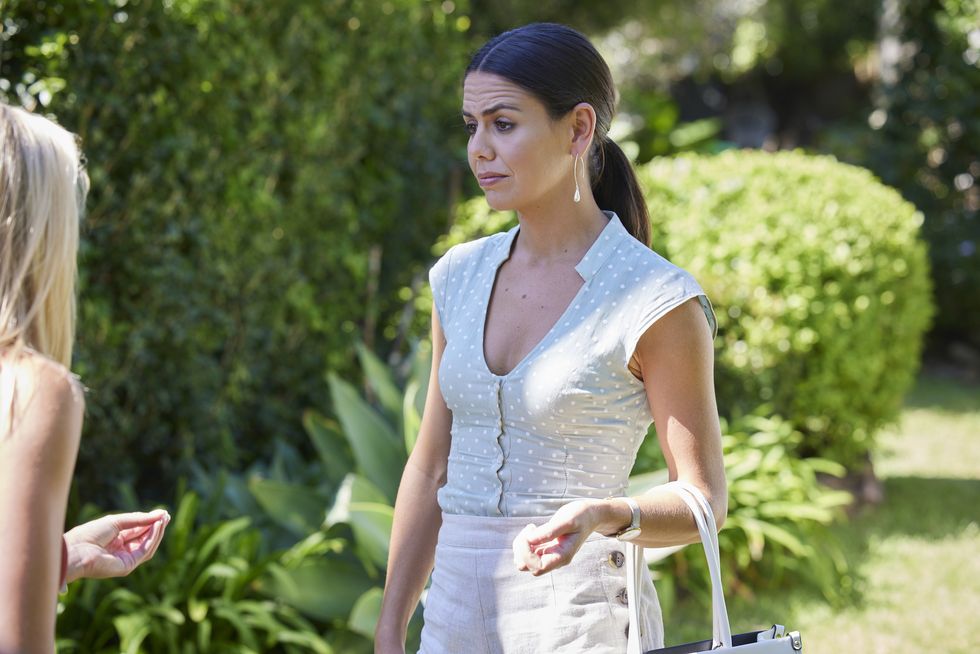 With a bang, the band starts playing, and Mac is relieved that everything went well. Cash is astonished to learn the band is Lyrik and reconsiders going. Dean, perplexed by Cash's resistance, persuades him to stay and have a beverage. On edge, Cash resents Felicity for not alerting him of Lyrik's performance.
Eden jumps off the stage onto Cash and encircles him with her legs as he tries to flee. Cash is concerned about Jasmine's opinion. Cash, in Felicity's opinion, is being overly theatrical; Eden just likes to act that way; she didn't mean to hurt anyone. Eden's flirtatiousness is obviously a problem for Cash, though. Eden is taken aback by Cash's apparent lack of interest in her.
Tane questions Eden and Cash's amorous history. Tane notes Cash's alarmed response as Felicity dismisses the idea. Felicity confronts Eden about what happened in the past after something clicks.
Eden acknowledges having sex with Cash in the past. Knowing how much Cash cherished Eden, Felicity is indignant. She makes the observation that Eden might have hurt his feelings. Felicity, who is furious, tells Eden to stay out of Cash's life because Jasmine is the best aspect of it.
Eden apologizes to Cash for previously hurting him, heeding Felicity's counsel. Cash accepts her offer to be friends after being charmed by her candor. They embrace one another warmly, and Felicity watches it from afar with alarm.
Ziggy is destroying the dance floor in the meantime while Dean watches from the sidelines. Lead guitarist Remi notices her and leaps off the stage to give her a guitar solo once she draws his attention. Dean observes while growing envious. Dean reprimands Remi in front of the crowd in the pub. Though amused, Remi heeds Dean's advice.
Dean gives Ziggy a passionate kiss and advises them to leave the area in an effort to win her over. Ziggy smiles, content to be courted by a jealous Dean after sensing his mood.
Home and Away reveals new shock for Cash Newman in spoiler pictures